---
Main content
Top content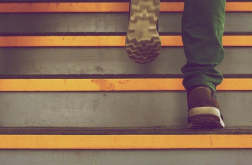 RTG Events
September 22 - 24, 2021
ComCo 2021
International workshop
January 27 - 28, 2021
Internal workshop on Deep Reinforcement Learning
crash course & talks and discussions
September - December, 2020
Career planning for women in academia
Group coaching
June 8-9, 2020
Annual meeting of the German Research Training Groups in Computer Science
Workshop
February 20-21, 2020
Good scientific practice
Workshop
November 5, 2019
Collection, Storage, Editing and Sustainable Provision of Research Data
Course
October 1-2, 2019
ComCo 2019
International workshop
September 30, 2019
Discover your neurochemical signature
Workshop
Qualification program
The course program is organized according to the terms, with a regular alternation between even and odd semesters. Participation in seminars, special lectures and lecture series, international workshops, as well as in methodology courses, is compulsory for all of the training group's students, irrespective of the financial source. Yet, the RTG will host students with different backgrounds. Therefore the study program will adapt to the individual educational needs of the PhD students.
Colloquium of the Institute of Cognitive Science
Summer 2021
The Institute of Cognitive Science (IKW) welcomes the lecturers of our colloquium in the summer term 2021. We are looking forward to an interesting series of talks.
All talks will be given online. The meeting link details can be obtained from kkolff@uni-osnabrueck.de.
Date
Topic
Lecturer
14.04.2021 - 17:00
Mobile brain imaging during human movement with high-density electroencephalography

Prof. Daniel Ferris, University of Florida, Gainesville / USA
21.04.2021 - 17:00
The co-evolution of working memory and language
Prof. Frederick Coolidge, University of Colorado, Colorado Springs / USA
28.04.2021 - 17:00
Hierarchical representation of sequences across human cortex and hippocampus
Prof. Lucia Melloni, Max Planck Institute for Empirical Aesthetics, Frankfurt / Germany
05.05.2021 - 17:00
Midfrontal theta: Correlates and causes

Dr. Mike Cohen, Radboud University, Nijmegen / The Netherlands

12.05.2021 - 17:00
What can the concept of affective scaffolding do for us?

Dr. Jussi Saarinen, University of Jyväskylä / Finland
19.05.2021 - 17:00
TBA

Dr. Cédric Girard-Buttoz, Max Planck Institute for Evolutionary Anthropology, Leipzig / Germany
26.05.2021- 17:00
Better be good: How cognitive scientists can and should communicate with the public
Prof. Maren Urner, University of Applied Sciences for Media, Communication and Economics, Cologne / Germany
02.06.2021- 17:00
Insights from mobile brain/body imaging on the impact of action on cognition
Prof. Klaus Graman, TU Berlin / Germany
09.06.2021 - 17:00
Cognitive ecology of Goffin's cockatoos (Cacatau goffiniana)
Dr. Mark O'Hara, University of Vienna / Austria
19.06.2021 - 17:00
TBA
Dr. Ali Ghadirzadeh, Stanford University / USA
23.06.2021 - 17:00
The social brain: Interacting networks enabling the understanding of others
Prof. Phlipp Kanske, TU Dresden / Germany
30.06.2021 - 17:00
How to grow a communication system in the lab: Experimental semiotics in the XR era

Dr. Jonas Nölle, University of Glasgow / UK

07.07.2021 - 17:00
Testing deep neural network models of human vision with braind and behavioral data
Prof. Nikolaus Kriegeskorte, Columbia University, New York / USA
14.07.2021 - 17:00
TBA

Dr. Judith Holler, Max Planck Institute of Psycholinguistics, Nijmegen / The Netherlands