---
Main content
Top content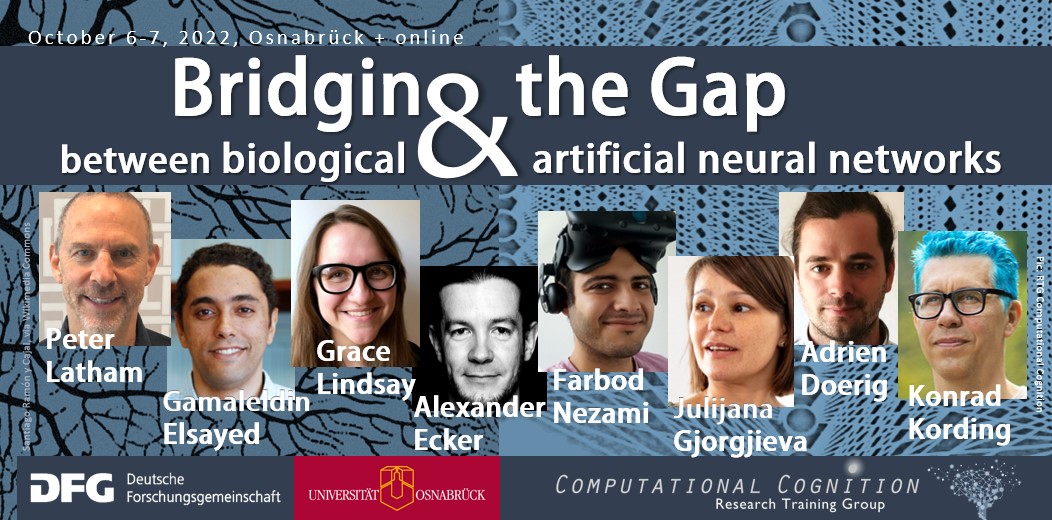 How to participate?
The number of participants in Osnabrück is limited.
Please sign up by Friday, the 30th of September, if you want to participate in person here or by writing an email to here
Venue: Osnabrück University, Barbarastraße 11
in 49069 Osnabrück, Room 35/E16
If you want to join in online, please use the link here.
Meme competition: please use this form.
Bridging the Gap between Biological and Artificial Neural Networks
Workshop in Osnabrück & online (October 6-7, 2022)
This workshop organized by Viktoria Zemliak & Yusuf Brima brings together experts from diverse but intersecting fields pursuing research in understanding the mechanisms that give rise to intelligence in biological and artificial systems. We will discuss how neurons in the brain and in the artificial neural networks transmit information, what advantages and disadvantages biological and artificial networks have, discuss to what extent AI needs to be biologically plausible.

Use this great possibility of meeting top-notch international researchers in person, like Peter Latham, Alexander Ecker, and Adrien Doerig. The other speakers like Grace Lindsay, Konrad Kording, Julijana Gjorgjieva, and Gamaleldin Elsayed, will join online. We will have great discussions and other interesting events.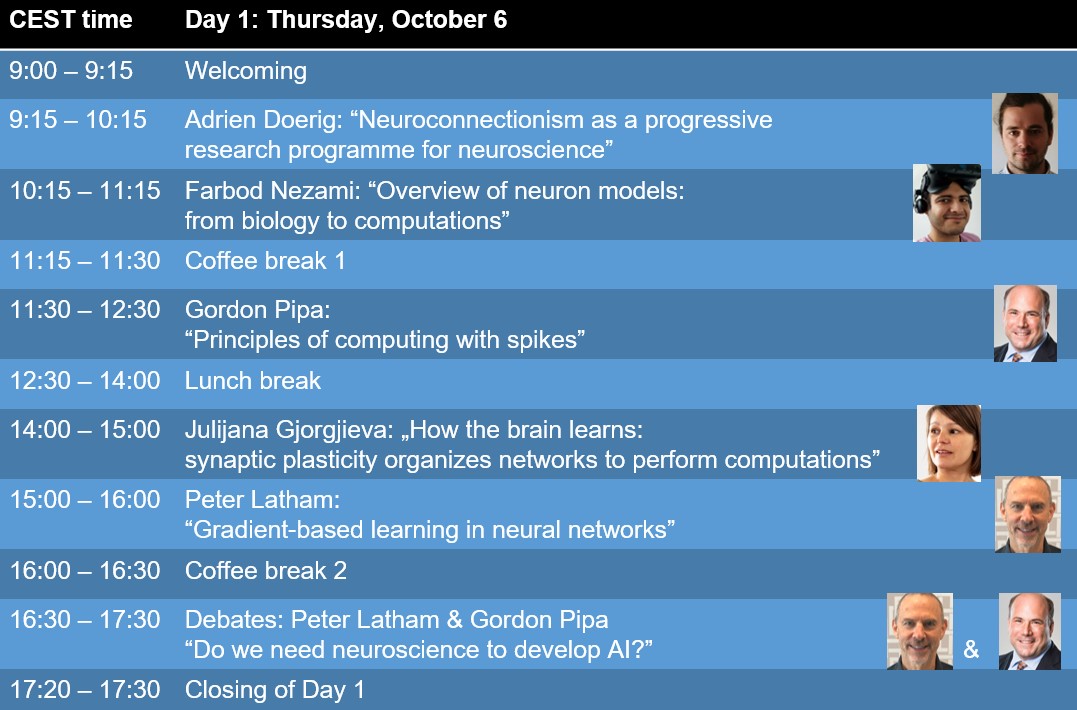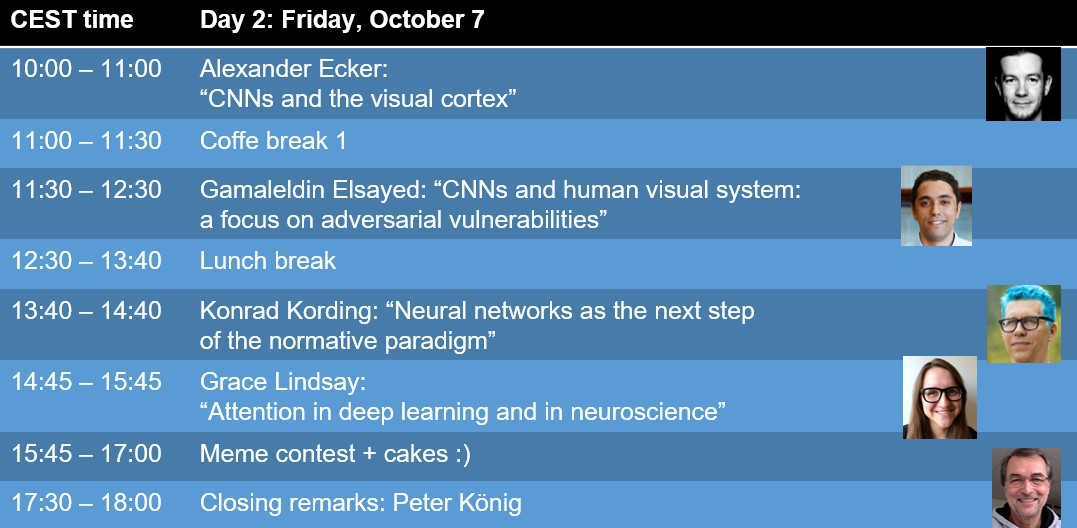 Top content